Welcome to the Personal Page of Tim Watson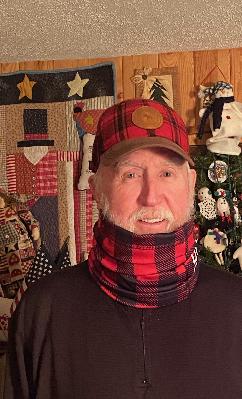 To my many friends that have supported me in the past years of this journey for raising money for the Black Woods Blizzard Tour, I applaud you!  The men and women who have ALS, and their families, truly benefit from this great money raising event that happens right here in our beloved Minnesota!  I am now 75 years old,  participating for my 6th year, AND Thanking God for allowing me to be able to help make a difference in the lives of many, due to you! We all face challenges in our lives, and this event lets us help those with significant daily challenges know that help is there for them and their families. 
The Black Woods Blizzard Tour is a 3-day snowmobile event designed to raise funds to support those living with ALS. I need your help to reach my personal fundraising goal. This is a great time for us to work together to support those living with ALS and to spread awareness of the urgency to find treatments and a cure.
Please consider sponsoring me. With your help, we will be able to make a difference in the lives of people affected by this disease. 
Why I Am Riding...
As I speak with individuals about this fund raising event, I find more and more that some one knows of a family who has been touched by ALS.  In my personal life, that is also true. People with ALS need our help more than ever. Never Surrender Inc helps to fund services offered by other ALS non-profit organizations as well as funds global research to find a cause and cure for ALS.
Help make a difference and donate today. 
Company Match Opportunities...
Corporate matching gifts are a type of philanthropy in which companies financially match donations that their employees make to nonprofit organizations. When an employee makes a donation, they'll request the matching gift from their employer, who then makes their own donation. Check to see if your employer will match your donation. We have links on our website that make this process very easy!
Thank You!    Tim Watson
View More
Achievements

I Made a Difference!
I supported this event with a personal donation.
Fundraising Honor Roll
Bill and Lisa Palmer
$250
Chuck & Ruth Gassmann
$250
Cindy Griffith-Story
$100
Craig and Jeanine Brattebo
$100
Eckman Chevrolet Buick GMC
$300
Keith and Becky Stoneburner
$100
Mahaffey's Moosehorn Resort
$500
Mary & Charlie Ardolf
$100
Mary (Mether) Sabatke
$25
Steve & Mary Maertens
$250